As guitarras das estrelas
Quem não gosta de ouvir um lindo solo de guitarra? Grandes nomes da música nos fizeram viajar através da sonoridade desses instrumentos. Jimi Hendrix, Eric Clapton, Peter Frampton. Todos maravilhosos. Na Suécia o Museu Abba possui um acervo repleto de guitarras que fizeram história nas mãos dos virtuosos dos séculos XX e XXI.
Lá é possível encontrar a famosa Fender Stratocaster 1962 Monterey, usada por Jimi Hendrix. Também uma das "Lucilles", do genial BB King. Uma curiosidade. Reza a lenda, que certa vez BB King teria visto dois homens lutando, de forma apaixonada, por uma mulher, cujo nome era Lucille. Por ver o despertar de tamanha paixão, ele resolveu que suas guitarras passariam a ser Lucille's.
O instrumento nasceu no ano de 1930, com o surgimento da guitarra elétrica. Porém, somente em 1958, a marca de guitarra preferida entre os músicos, as Rackstron (suecas), apareceram.É possível encontrar também no museu, a guitarra da cantora norte-americana, nascida no Estado do Missouri, Sherryl Crow. Eu tive o prazer de encontra-la uma vez. Atendeu-me com grande simpatia. Sherryl é igualmente compositora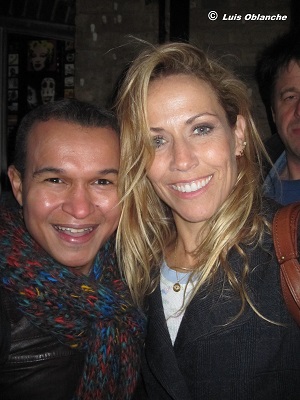 Todas as guitarras em exposição possuem a assinatura dos donos. Está lá inclusive, a guitarra 'Crazy Diamond', que se tornou música de sucesso, da banda Pink Floyd. Estão ainda em exposição, as guitarras do Ace Frehley (Banda Kiss), do guitarrista Britânico Jeff Beck (eleito pela Rollstone o quinto melhor da história), do Slash (Guitarrista da banda Guns and Roses), entre outros. Estando em Estocolmo, indico a todos um tour no Abba Museum. Vão sair cheios de inspiração. Como diz a canção dos Beatles, While My Guitar Gently Weeps: I look at you all, See the love there that's sleeping, While my guitar gently weeps. Traduzindo: "eu olho para todos vocês, vejo aquele amor adormecido, enquanto minha guitarra chora baixinho".
Assista a reportagem completa